What is being on set actually like?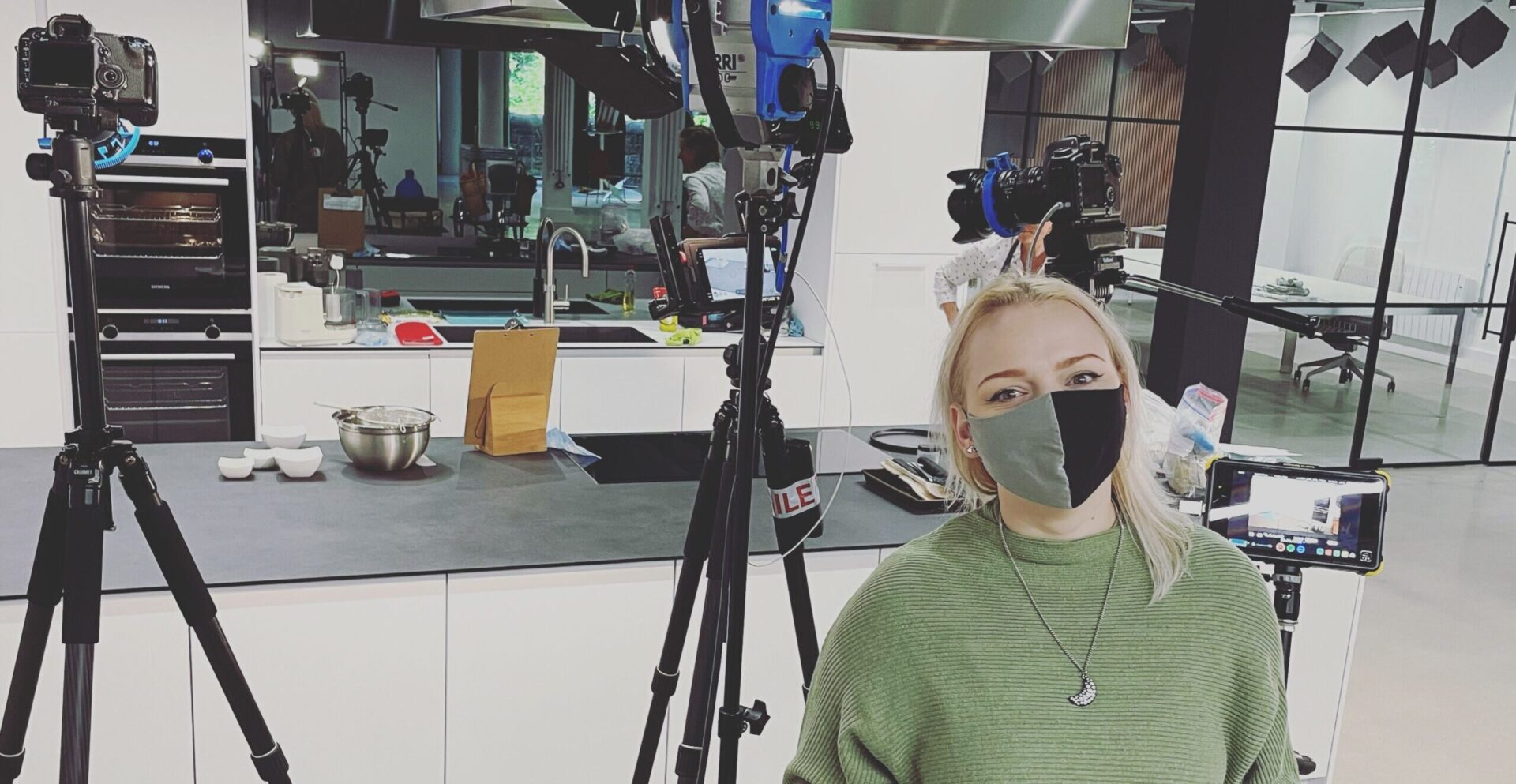 You'll probably want to know what being on set is actually like after you've read LA Media blogs like "How to kickstart a career in television" or "So You want to be a 'Runner' in television or film" previously.
My name is Annie, I've worked as a camera assistant/runner with LA Media on various sets for a year now and I've been given the honour to share my experiences and thoughts on what being on set is like and how you can make your experience make a change for you and the rest of the crew.
The simple answer to "what is it like"? No one day is the same on any set. In my personal experience working on different projects with LA Media, we could be trying to silence our rumbling stomachs, filming a chef prepare a three-course meal one day and literally knee-deep in cold mud on a windfarm the next. I think that's the appeal to the job and the thing that makes me excited to get up at unsocial hours of the day to get to set on time.

Make yourself useful
The main thing I've learned from being on set with LA Media is the importance of thinking ahead and seeing where and what you can assist with. In other words – making yourself useful.
Small things like double-checking battery levels, keeping an inventory of all the bits and pieces of the kit in your head or almost reading your crewmates' mind and knowing what they'll need passed to them before they ask can be game-changing.
There shouldn't be a moment in your day on set where you think there's nothing else to do or help with. Keep it moving, but remember to watch your feet while pirouetting between tripods, cables and lights!

Watch and listen
I've stressed the importance of the team having something to gain from you being on set. Now let's discuss what there is for you to gain from the experience.
I would say that it's in your own hands to make each day on a set matter to yourself. When I'm on set I keep my eyes and ears peeled to everything that is going on around me. Be it a tidbit of information about a new piece of kit or watching the director communicate with the client or talent.
Everything you see or hear will prove useful to you at work in the industry or when someone mentions windfarms in a conversation at the pub for example.
Don't be afraid to ask questions. As cliche as it sounds, there really are no silly questions, especially in an environment of creatives in their natural habitat. How else are you going to find out and learn??
It's really up to you to be proactive about putting everything you hear and see on set to use further in your life and career.

Communicate
As with all teamwork, communication is key. I know I mentioned mindreading previously, but I am yet to meet a crewmate that can actually read minds when it comes to how you feel or what you think.
Do not suffer in silence. Tell someone if you have a sore head or you're not in a good place emotionally for example. Trust me when I say it will bubble up and ruin the day on set for everyone in that team if you're walking around with a dark gray cloud above your head.
You should feel comfortable talking to your teammates when it comes to creative decisions too.

Your input matters
We all see the world from different angles so it's important for you to make suggestions if you see a shot that could work better for what you're trying to achieve on set that day. You're not questioning the director's decision or authority, you're simply and politely giving a different perspective. Even if your idea doesn't stick then, it might inspire one later. You're in a room full of creatives, those brains should be working overtime.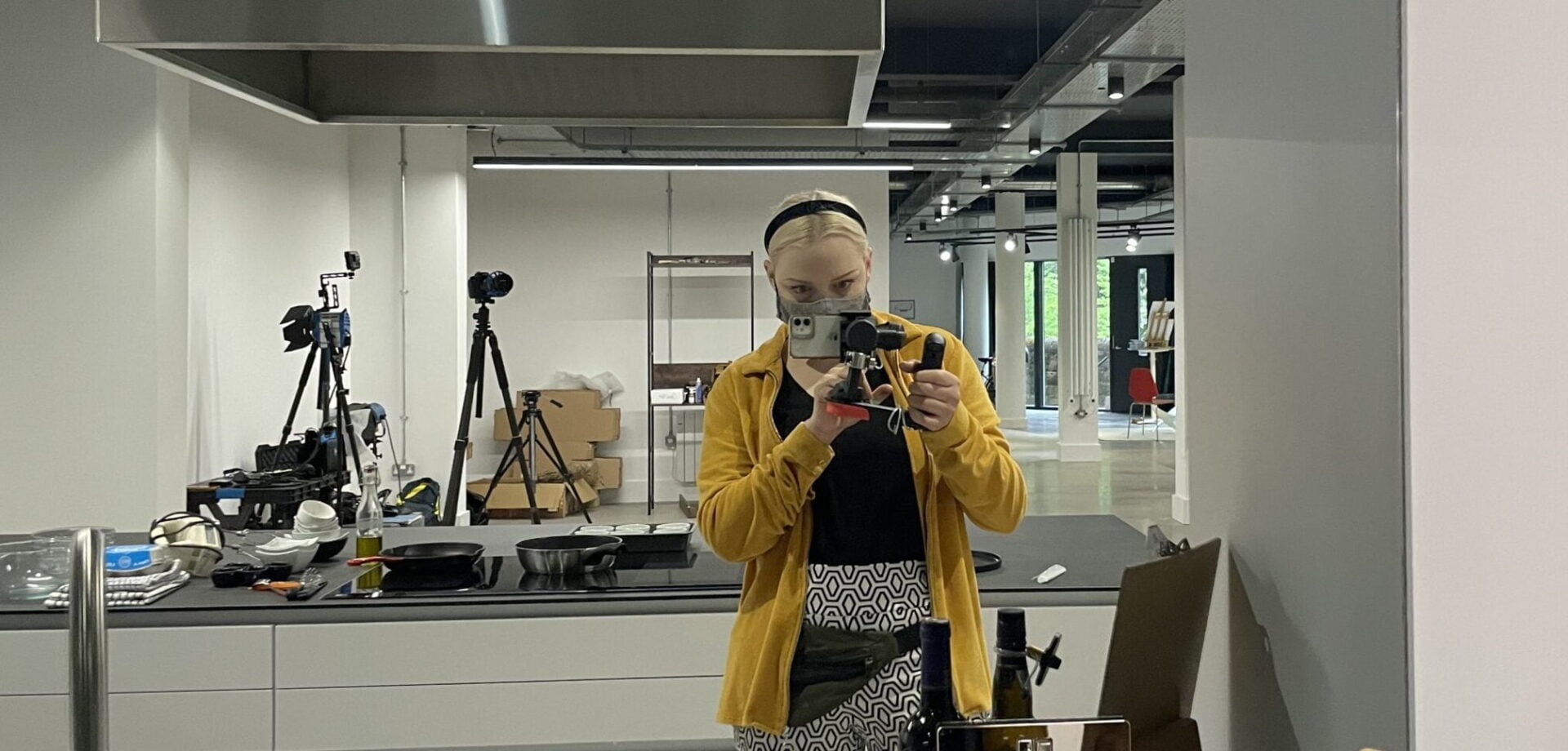 Make the most of your time on set, there really isn't a more dynamic and fun environment to work in. I am glad I've had the opportunity to take part in creating some top-notch material with LA Media. I look forward to work on more in the future.
Check out the rest of our website and if you have any questions e-mail us at louise@lamedia.co.uk or just give us a call on 0131 622 0220.
If you enjoyed this blog don't forget to follow us on: Twitter, Facebook, and Instagram for your daily dose of media & drone chat!